The UK's #1 infrared
sauna blanket
Enjoy the revitalising heat and healing of
infrared saunas in your own home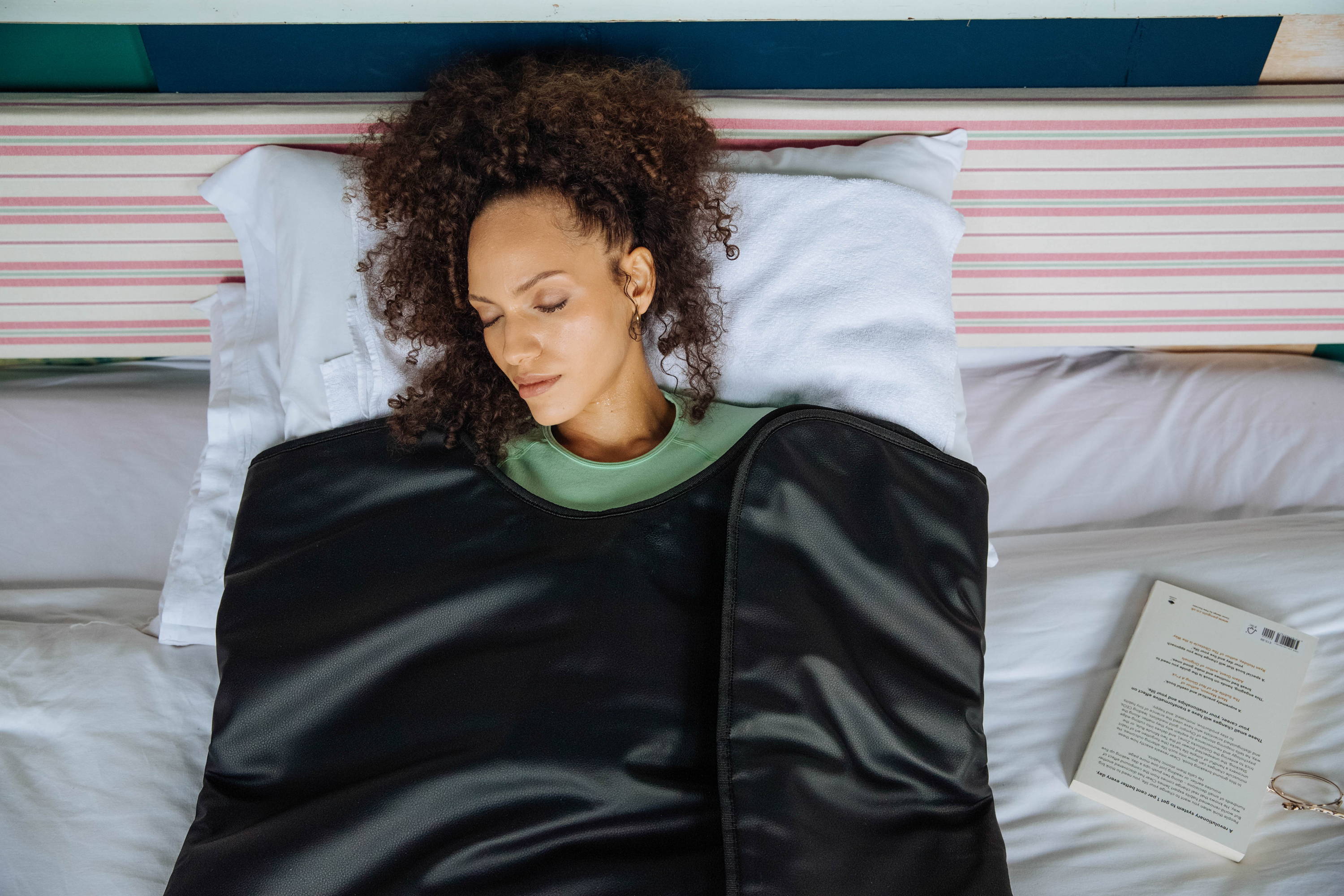 Total mind and body care
with infrared heat
Designed to help you detox, de-stress, increase circulation and boost your metabolism, our infrared sauna blanket gives you the ultimate at-home experience. Our home treatment is the perfect solution for vitality, fitness, energy, and comfort.
Infrared sauna blankets are completely safe to use every day, and help your body to push out heavy metal toxins and increase your heart rate for a healthy glow. Feel refreshed and renewed after just one session, and get that holiday, post-sun happiness at home.
Enhance your body, mind and soul with an at-home, wellness experience
""I bought this blanket after quite a bit of research. It heats well, is comfortable and gets you sweating to a comfortable level!"

The hottest at-home, portable blanket that detoxes with deep infrared heat
Our SMOMAR infrared sauna blanket brings you all the benefits of a sauna with the ease and comfort of an at-home treatment. heating the body from within, it gives you a deeper detox than regular saunas with a 30-minute session burning up to 600 calories. Calm your mind with the stress-reducing chemicals that our blanket induces, and feel happier, less anxious and enjoy better sleep.

A quest for better
transformation
The infrared sauna blanket is specifically designed to positively change and transform your life.
Experience brighter skin, a lighter body and elevated mood

Calm, peace, focus, happiness and solace. these are just a few of the energies promoted through the powerful infrared light waves of our sauna blankets

Our approach is one of genuine care and commitment to each one of our clients and your personal, transformative journey to improved wellness, fitness and mindfulness

Real people. Real science. Real possibilities.
Our infrared sauna blankets harness the wellness benefits of infrared light therapy. Which uses specific wavelengths to permeate the skin and improve both cellular function and body balance without producing heat.
It's a way of warming your body safely from the inside out, burning calories, losing weight, treating inflammation, pushing your performances and calming the mind while relaxing in comfort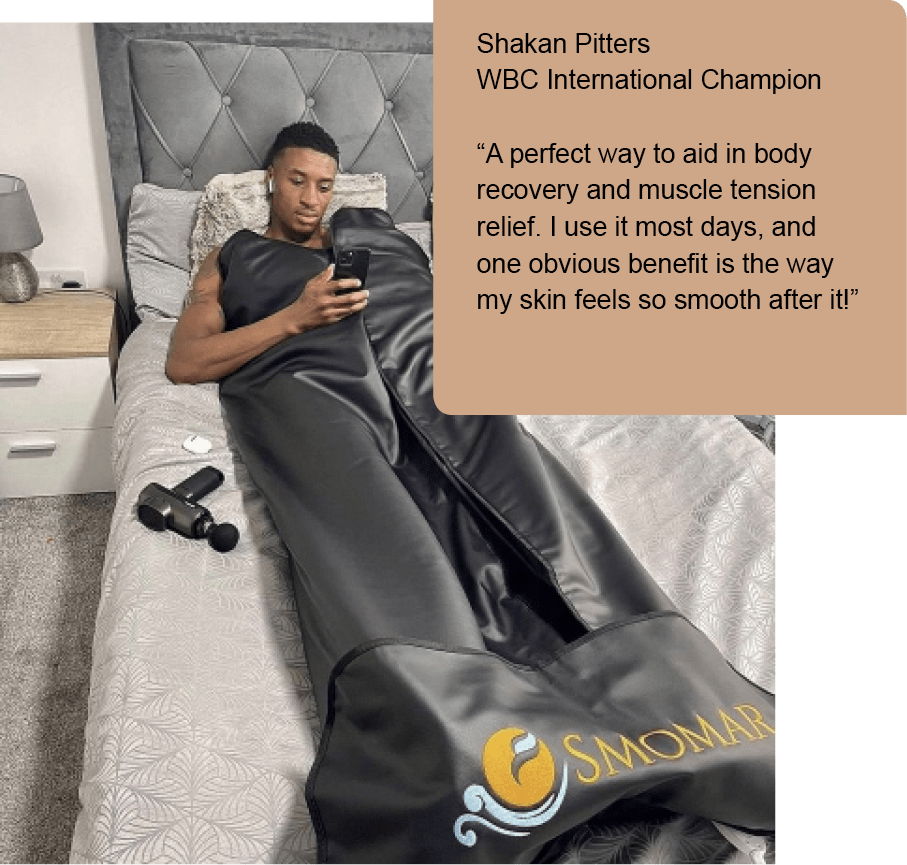 Read about how we're leading to better health and wellness
See what our community are saying
Enjoy invigorating heat for body and mind at home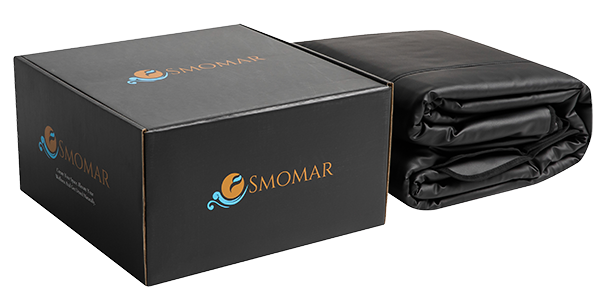 Designed to help you de-stress, increase circulation and boost your metabolism, this high-tech solution gives you a holistic approach to wellness from the comfort of your own home.