5 reasons why self-care is essential for your mental health
Looking to improve your mental health or support your loved ones? Our blog covers the importance of self care on mental health.
Self-care can be a tricky element in our lives to maintain, whether that's ensuring you're getting enough sleep, exercise or even "me time". With so many of us having busy schedules and distractions around us, it can be easy to push time for ourselves to the bottom of the list. Self-care has such an important role in your overall mental and physical wellbeing, and introducing activities that you find relaxing or therapeutic to your routine is a great place to start.

Mental health awareness is more important than ever, with 1 in 4 people experiencing a mental health problem each year in England and 1 in 6 people experiencing recurring mental health issues, like anxiety and depression, on a regular basis.

Self-care can play a major hand in improving mental health. Here are 5 reasons why:

Find balance 
Balance is key. Working, having fun, spending time with family and friends, being physically active, relaxing or sleeping... the list of what makes you happy goes on and will be different for each and everyone of us. Finding what works best for you is what matters. Whether that be waking up at 8am on weekdays or indulging in a little lie-in on weekends, it's essential to keep a healthy balance of rest and activity in your daily life.


Promote self-esteem
Low self-esteem can be the result of many things such as stress, anxiety or depression. When you practise self-care, you are putting yourself first.
When you have high self-esteem, you will feel more comfortable going out into the world and doing the things you were meant to do.
Taking 10 minutes to just reflect on your day can be a game-changer. Think about your day from a neutral perspective, or focus on a memory that makes you happy. Be mindful and be kind to yourself - we're all human.
Regain focus
It's easy to get lost in the hustle and bustle of modern day life and sometimes you may find it hard to keep up with those around you. Take a step back and assess your feelings, put more energy into your hobbies and "me time".
When you step away and come back refreshed, you'll see everything with a new perspective and a fresh head. Consider self-care like a small break from everyday life, even if it's just a comfortable bubble bath or an hour with a therapist.
Be your best self for others
It's no secret that sometimes your mood rubs off on others around you. Providing yourself with self-care not only benefits you, but your friends and family as well. Be the shining light of positivity in their lives, don't be afraid to share your worries with them, but remember that change comes from within and it's up to you to improve your wellbeing, one step at a time.
Find yourself
Identity is important in feeling comfortable in your own skin and making decisions about how to move forward in life.
Self-care is a journey of self-discovery, learning about your emotions, your strengths and your boundaries - it's okay to look at yourself from a completely neutral perspective.
Some self-care options to consider include going to a therapist, pursuing creative ambitions, or just spending time alone.
Remember that self-care is all about improving yourself and it's not selfish to do so.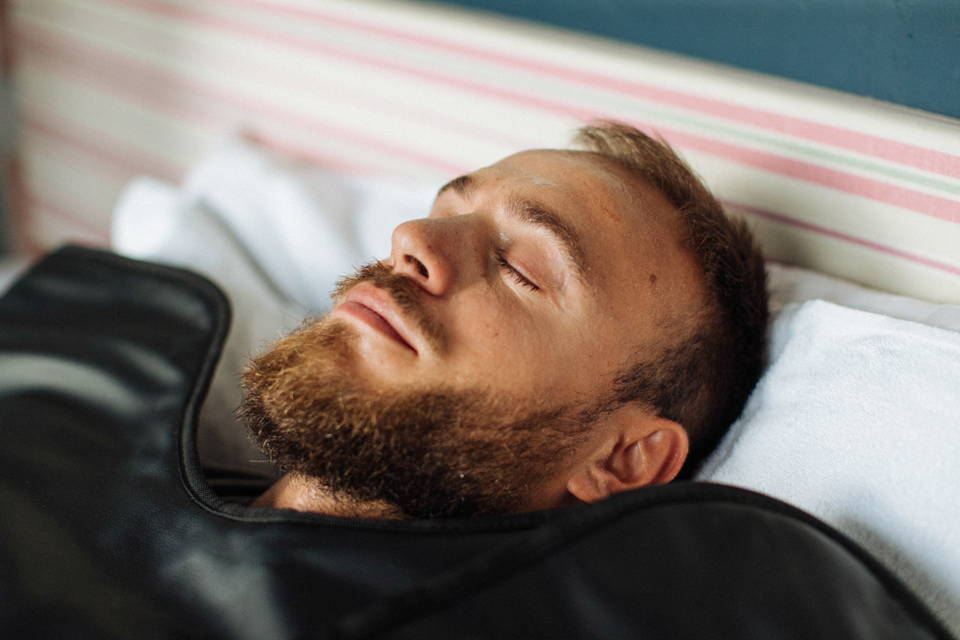 Practising self-care isn't a selfish act. With adequate care and attention, you're in a much better position to look after your loved ones. And this doesn't just mean keeping physically fit, your mind needs as much care as does your body. 
If you are in need of mental health support, there are a range of resources and services that are available to you. Mind and the NHS have all the essential information, contact lines and general advice you may need regarding mental health in the UK. Meanwhile, Samaritans have a 24 hour hotline (just call: 116 123) if you are in need of immediate support. All 3 of these organisations have trained professionals on hand to help if you are going through a difficult time - remember, it's okay to reach out. 
Our main mission at SMOMAR is to promote wellness in all forms, whether it may be practising yoga in the morning, resolving to get better sleep at night, or using our infrared sauna blanket during the day. Our mental wellbeing is an aspect of our lives that constantly shifts and changes day-to-day. As long as you are taking steps to improve your self-care, a positive outlook is only a certainty. 
---